I joined ShopBack 2 years ago.
With a heavy heart, I am taking a different road.
Why? Because I miss writing my own apps.
There is so much I like about ShopBack
ShopBack Mom, aka HR, takes very good care of us ShopBackers.
She organizes many bonding activities. The best of all is the annual offsite that bring everyone together from all (5) countries we operate in. The office feels like home too.
So you don't just work like a slave.
Oh well, I will miss those blind donut dates.
Let's revive some great moments in 2016/2017
ShopBack celebrates more than public holidays, because the industry create "shopping days" such as 11/11. Yeah more celebrations!
And organise special events such as Bring Your Loved Ones Day, Games Day, Sports Day, etc
Everyone looks forward to the amazing annual offsite, where we have 3 days of workshop + FUN.
Then in Dec 2017, we had the best ever offsite at Phuket!
We had 3 yachts at the sea, and the feeling is top-of-the-world.
To top off that, I was crowned Mr ShopBack (: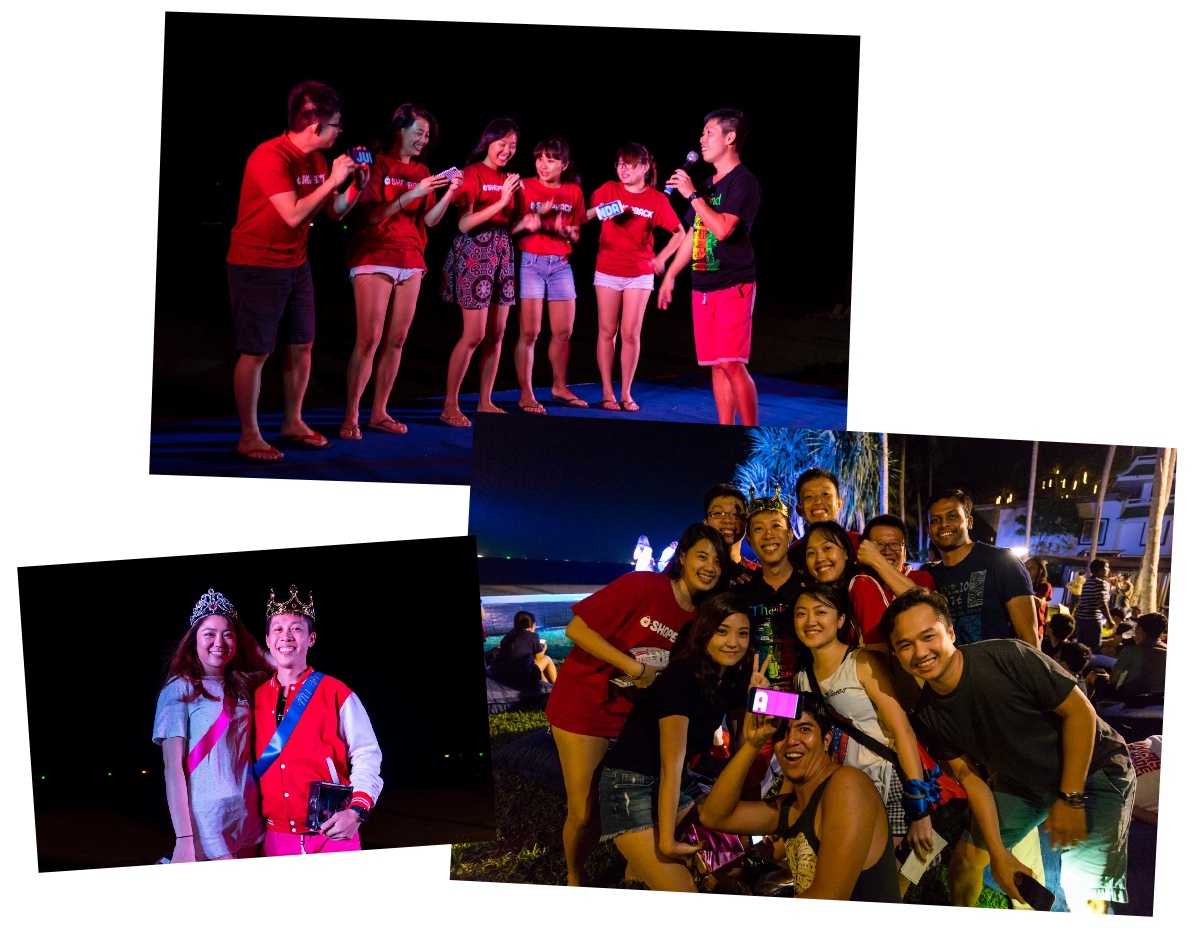 Thank you saboteurs, fans, and dancers.
I can now brag I once won a pageant.
I will be sacrificing the good times.
But as they say, life begins at the end of your comfort zone.
---