This is a travel sharing for anyone considering a vacation in mainland Krabi, Thailand. We traveled with 2 kids, age 2 and 7. All prices in SGD, along with baht if relevant.
Cost
In total, this vacation cost $2,100 for a family of 4. Pretty good value. A breakdown:
Panan Krabi Resort $134/night for 4 nights
Scoot flight $120/pax
Photography 2h for $200
Taxi 1-way to/from airport $20 (500 TBH)
Taxi whole day to Emerald Pool, etc for $88
4-island tour $70 for adult, $48 for children
Tailor suit set $230
Day 1: Resort + Photography
We spend the first full day enjoying the resort facilities and activities.
There's a kids club where you can dump your children at. But we're still worried, so we take turn accompanying the kids, while the other go for a massage 😂
For the evening, we arranged for a 2-hour photoshoot for $200, with 100+ digital photos. We spend 1h at the resort, and 1h at the nearby Ao Nang beach.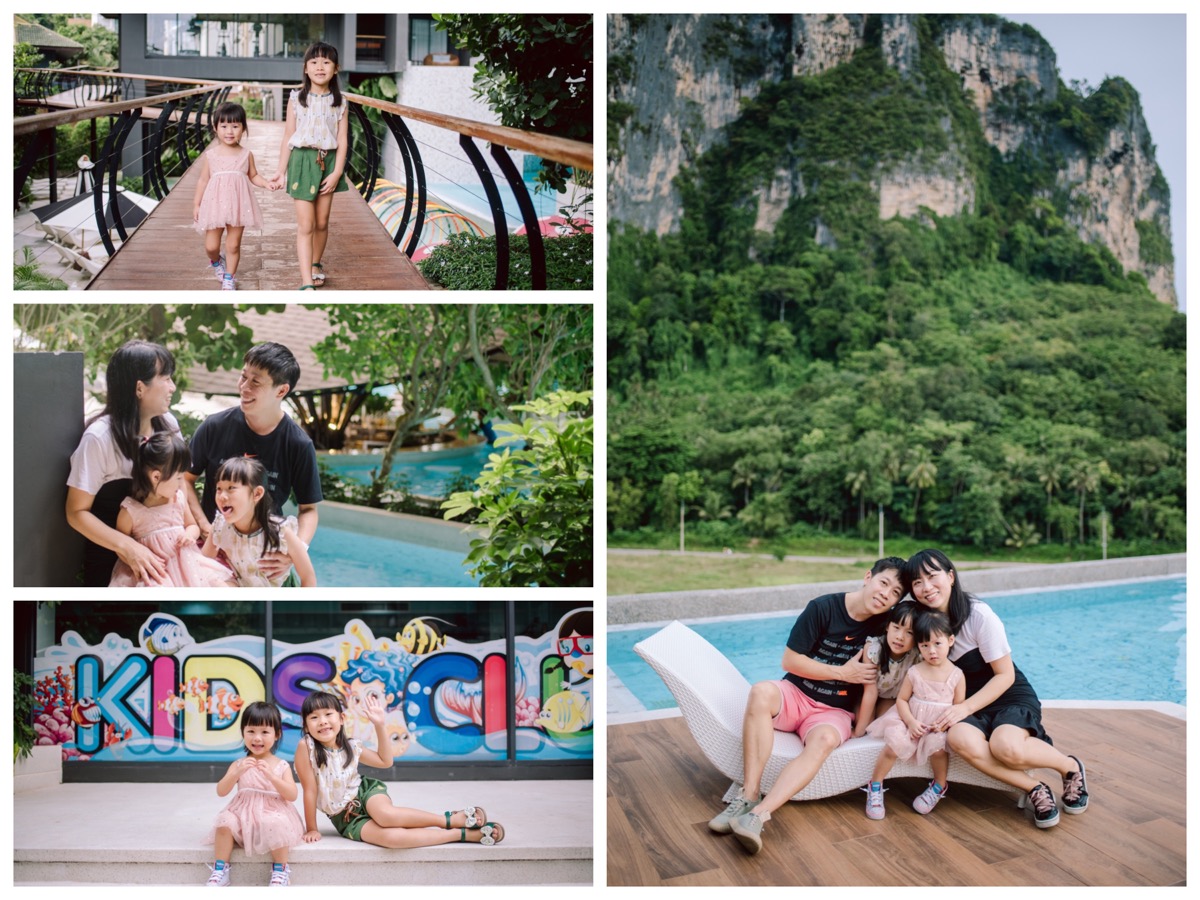 Day 2: Emerald Pool + Hot Stream Spa
Typically, tour group will bring you to the above 2 attractions + Tiger Cave Temple. We don't want to climb 1,237 steps to the temple, so we went to Big-C for food & shopping instead.
I still cannot imagine how tour can squeeze so many activities in a day. If you don't want to rush, then just get a private taxi and travel at your own pace. We paid $88 (2,200 THB) for the same taxi driver from airport.
Emerald Pool is really nice, with clear water and fishes in it. On hindsight, we should swim there.
Blue Pond is stunningly blue. But it is a long 600m walk, partly muddy trek, for only a look (can't swim).
We dip in the natural Hot Stream. That is in another place, but nearby. To be honest, it is not that great.
Singapore's Sembawang hot spring is much hotter 😂 Probably should skip Krabi hot stream, and spend more time at Emerald Pool swimming.
Day 3: 4-island tour
We signed up the island tour with a place that the taxi driver recommended. 1,800 TBH for adult, 1,200 TBH for children, inclusive of the 400 TBH park fee.
Only Kate (7 years old) and I took up the tour. A good decision to leave out Jade (2 year old), because it is not suitable for toddler. Longtail boat ride is way too choppy and scary.
Do NOT bring kids if they are afraid of water.
Kate can swim so it is enjoyable. Though she has to suffer and vomit first (along with 2 other adults). The boat ride to the island is a long 40 min (not 20 min stated on some website).
The 4-island activities:
Taley Whaek sandbar connects 2 island
Chicken Island is a rock head sticking out, just to see from afar. Went snorkelling in nearby open sea. This are poisonous sea snakes!
Poda Island: Wash up, eat, rest. "Buffet" is food they brought along from the boat.
Princess Island: Walk around, understand the history, a nice beach
It is nonetheless a good tour.
Bonus tips
Because my boss said we should transit from a startup to a financial institution, much like JP Morgan, so we should change our dress code. To prepare for that, I make a cheap and nice suit. Do prepare 2-3 days to tailor make.
Of course, enjoy a massage whenever possible.
---