DNPD1P44 is my referral code.
Enter my code to get free $10 NTUC voucher when you sign up, while I will be rewarded similarly 🥂
I am recommending because:
Trust is a solid Singapore partnership between Standard Chartered Bank + NTUC
Base savings interest rate is 1% for first $50,000
Butter smooth sign up process (5 min to get a credit card, 5 sec to open savings account)
No credit card annual fee
So trust me, trust Trust, and use my referral code DNPD1P44.
Other promo codes here.
Tip for another free $25
After you sign up for Trust credit card, use it to be rewarded with $25 NTUC voucher.
As of writing, there is a limitation with their system and so you will have to sign up for credit card first, then open the savings account. Do NOT open savings account first, if not you can't apply for the credit card.
Also no stopping you from adding Trust card to Grab app, and use Grab Pay to double stack with Grab rewards.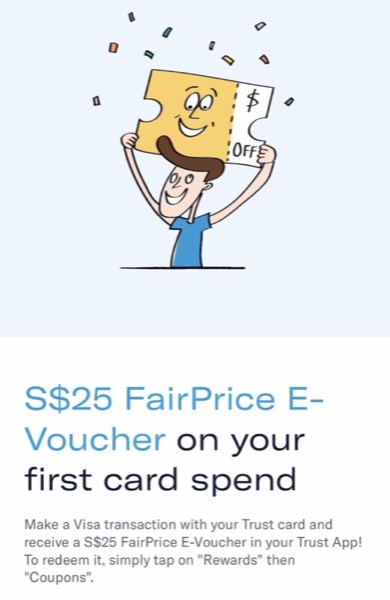 ---