Bought a Cat 3 Standing ticket for $248. It is at Pen B, in the huge National Stadium once again.
Every concert in National Stadium would have some not-so-great experience. Either audio not great (echo!), or way too far.
Yet again, there is something lacking at BLACKPINK concert.
Pen B is still far from the stage.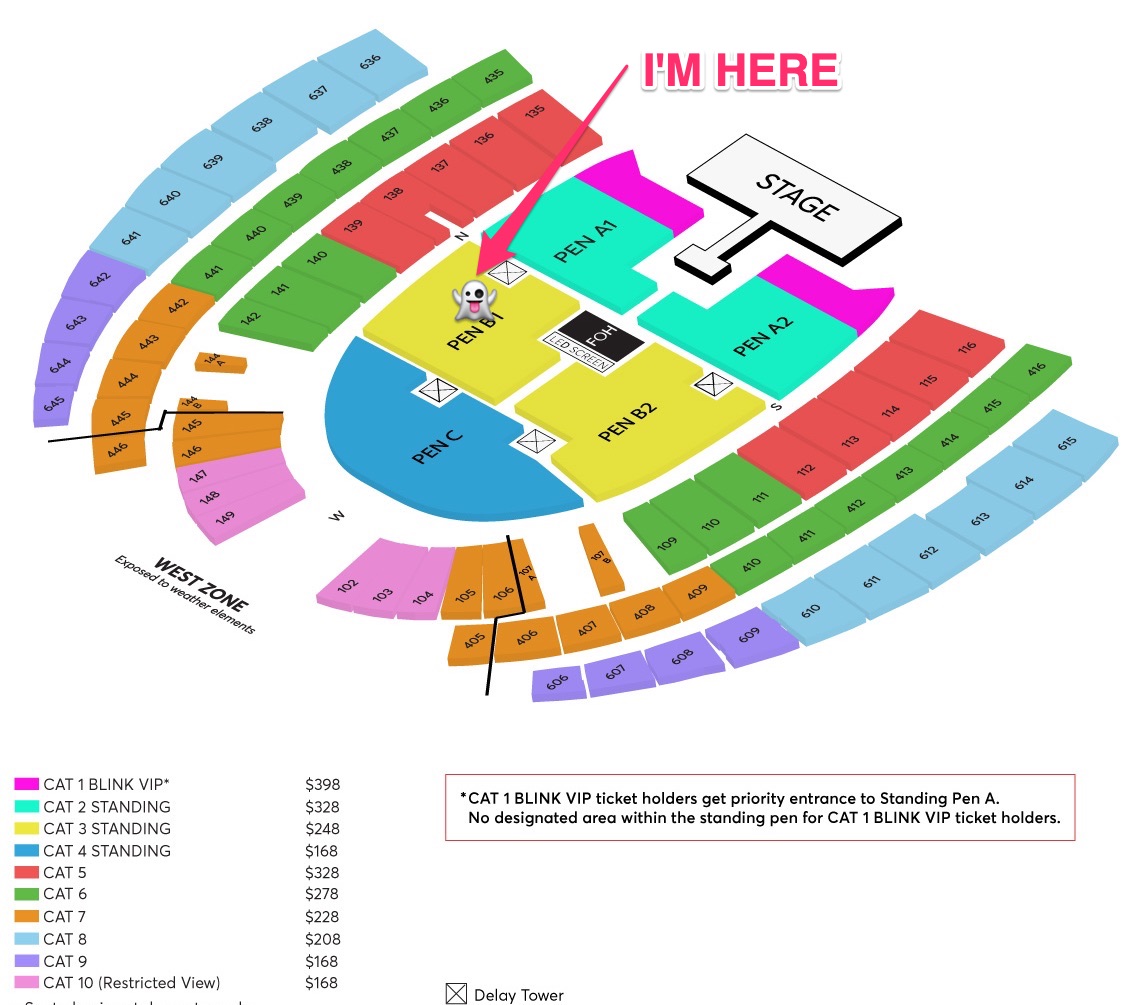 If you're not at the front edge, and you're not tall, good luck.
Plus most concertgoers in Singapore will record with phones high up, thus blocking the view further.
So you either have good genes (eat well & grow above 180cm), or wear higher heels.
Mover further back for chiller spot. And at least be able to see the screen comfortably.
That's what I did. Apologetically, I also recorded lots on my iPhone, because turns out my phone can "see" the stage better than me.
Even if you paid for Cat 1 standing ticket, you will still face challenges. This is what a nice lady said about the Mosh pit:
today is not the day to be a decent human being
In the future, I would likely get seated tickets (unless like in Japan), and avoid National Stadium.
---