I have been to JJ concert in 2013 and 2018, both at indoor stadium.
Cat 1 is of course the best experience ever, though requires dumb luck and cost $348. While Cat 3 at just $111 is good value.
For 2022, the concert is in National Stadium. I gonna say it is disappointing for a Cat 3 that cost $228. The stadium is just too big, too far for Cat 3, and with echos. Not fantastic in terms of audio experience.
I have 5 videos in this playlist, if you don't mind zoomed from far.
Our Seats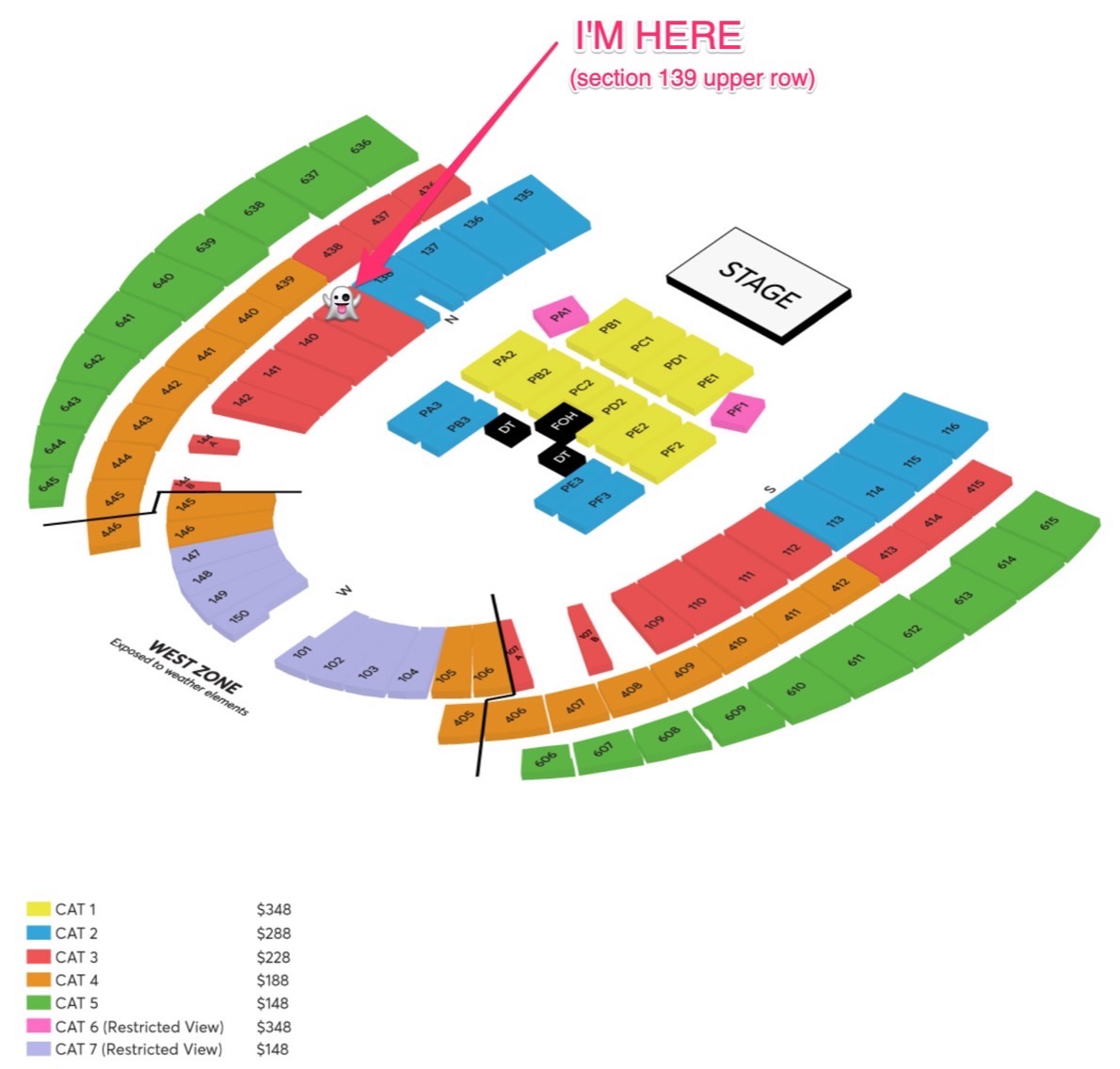 From the seatmap, our section 139 don't seem that far. But it is far.
The stage setup is not thoughtful too. There are certain segments where we can't see what's going on.I'm sure those at higher paying Cat 2 at section 135 will be frustrated. TIP: Consider the angle to the stage.
---