I don't usually go to concert, but by chance I went to JJ Lin's concert last night because mrs-ong like him very much.
The 2nd cheapest tier ticket (at $111) has a pretty good view for money.
There is even his signature with love on it!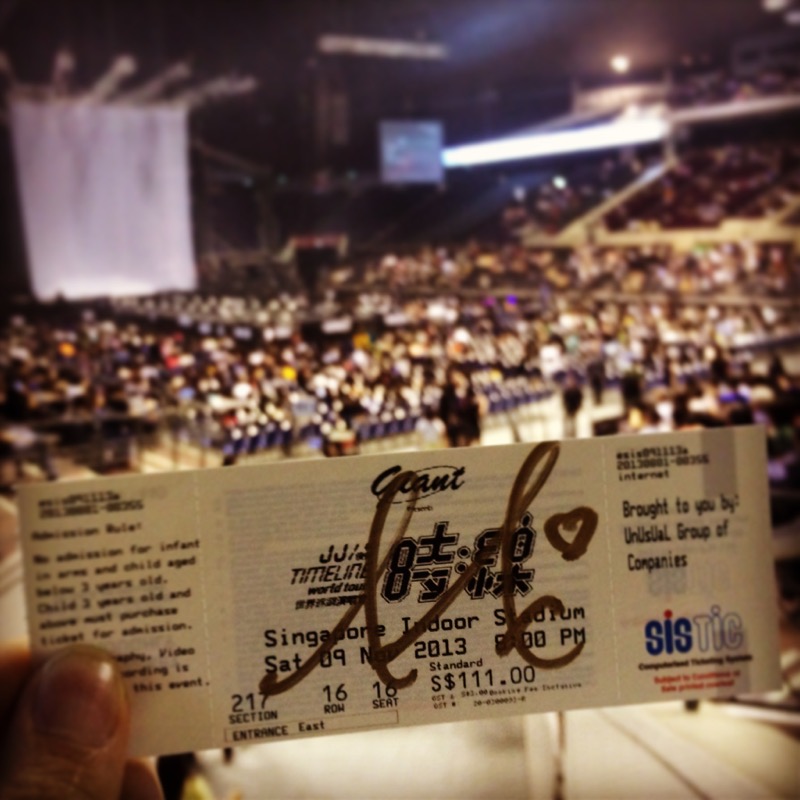 Uncontrollably, I took some videos.
I got to say it is a pretty good experience, and more memorable listening to live music with lots of visual.
This is the first time I have been to a superstar concert in Singapore. Think I could go for more concerts like this (:
---