This book is NOT written by Warren Buffett, nor was he ever being INTERVIEWED for the book.
The author is merely a fan, summarizing Buffett's investment principles, and riding on the fame of the most famous name.
That said, the book is very well written as an introduction to Buffett's journey in value investing, and I recommend as a leisure read, in the absence of Buffett's own biography book.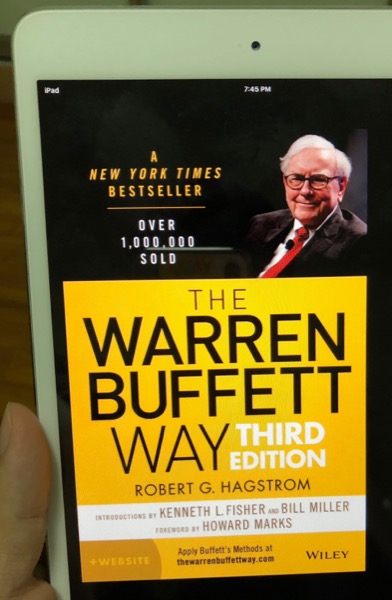 12 Investment Tenets
In Chapter 3, the author summarizes all the principles involved, in 4 categories:
Business
Management
Financial
Market
Business must be simple, understandable, consistent and with favorable long-term prospects.
Management must be rational, candid towards shareholders, and resist institutional imperative.
Financially, focus on ROE (not EPS), high margin, "owner earnings" (retained earnings less necessary future expenditure), create 1:1 for retained earnings:market value.
Market should price below intrinsic with a safety margin. Always buy at discount.
Go through these 12 tenets every time before you "invest into a business".
What the book NEVER mention
While this book preaches how how great Buffett's investment principles are, and that value investing should be the only way in the market, it did not disclose the failures that Buffett has.
Buffett has mistakes too, such as paying $433 million for Dexter, whose value goes to ZERO. What's more he paid with Berkshire's shares, which is worth billions now.
The book is not well balanced.
It is much like a fan boy preaching how great his idol is. No problem with that as long as you keep that in mind as you read.
Further Readings
Go deeper and read Warren Buffett's special letter on the past, present and future.
I have learnt Berkshire is a conglomerate, with synergy between its group of companies and investments.
Then read the annual letters, if you have the time.
---