Over the weekend, I almost spent $299.99 USD on a GoPro HERO5 Session. Lucky I did not.
Let me tell you why.
The promotion with FREE 3-way mount
Admittedly, I was attracted the FREE 3-way mount, worth $120!
No doubt a very good deal, considering how useful a 3-way mount is.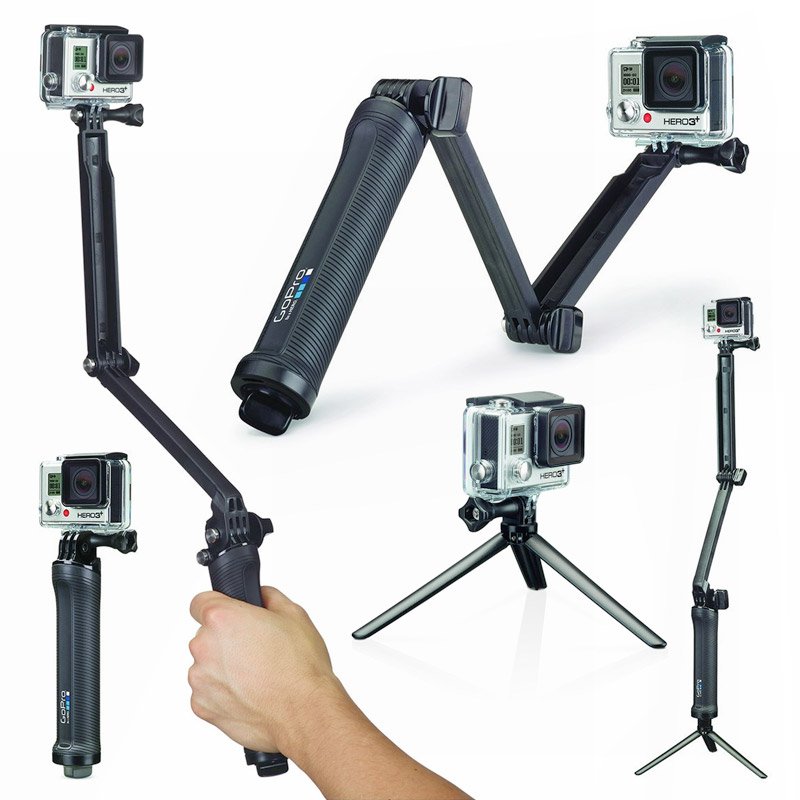 I used to own an extendable POV pole with my old GoPro, and the pole turned out to be the most useful mount because you need to hold on to it to shoot video.
The 3-way mount does the same, plus it provides a mini-tripod, cleverly hidden!
Upgrading from GoPro HERO3
4 years ago, I bought a HERO3.
My main reasons to upgrade are:
4K video
Video Stabilization
I had one too many shaky videos..
What GoPro never tells you about video stabilization
Glad I did my homework.
I found out video stabilization is NOT available for 4K. It supports only up to 1080p.
Whut!?
Why??
GoPro uses in-camera Electronic Image Stabilization (EIS) technique.
EIS is software based, and it works by cropping your video and removing the shakiness. They could not support 4K because the hardware is not fast enough to process the bigger video.
You could even perform EIS on your computer in video post-processing. You don't need a GoPro to do that!
On the other hand, devices like iPhone 7 use Optical Image Stabilization (OIS).
OIS uses a gyroscope to move the camera array to compensate for hand movement.
My iPhone 7S and mirrorless camera both had OIS, and video quality is so much better.
OIS is far more superior than EIS.
And that's why Sony FDR X3000–which obviously uses OIS too– now reigns over GoPro in the action camera market.
If you want the best action camera, then you have to check out Sony FDR X3000.
GoPro in the decline
2016 has not been good to GoPro.
Revenue had jumped off a cliff, down nearly 40%.
It had some bad karma, with an embarrassing recall of its drone, and then laying off 200 employees.
I like what they do with the all-in-1 Karma.
If only they provide better video quality and a reliable drone.
GoPro has to re-focus on what they do and find love in the now matured action camera market.
Hopefully, they could find it in HERO6, which will be coming in late 2017.
Till then, I would say, stay away.
---