We went to Jeju in Sep 2023 and spent 6 days visiting all kinds of farms, and more. It's a great travel destination for family with young kids; both Kate (8yo) and Jade (3yo) enjoyed all the activities, though there's a few that imo is not worth the hype.
So here's my guide for you!
Or if you prefer videos, watch these:
Travel by car
It's easy to drive in Jeju as it is not congested like big cities. Amazingly, there is no toll and all parking is free.
The cheapest and best website is Lotte rent-a-car. They have a shuttle to/from the airport every 10 minutes, and you can reserve and pay onsite (unlike others where you've to pay with Korea cards)!
Tip: Nearer the date, the price adjusted down, so we canceled and re-book. As a reference, our ALL NEW K3 (G) (Gasoline) costs 287,000 KRW for 5 days, with zero access.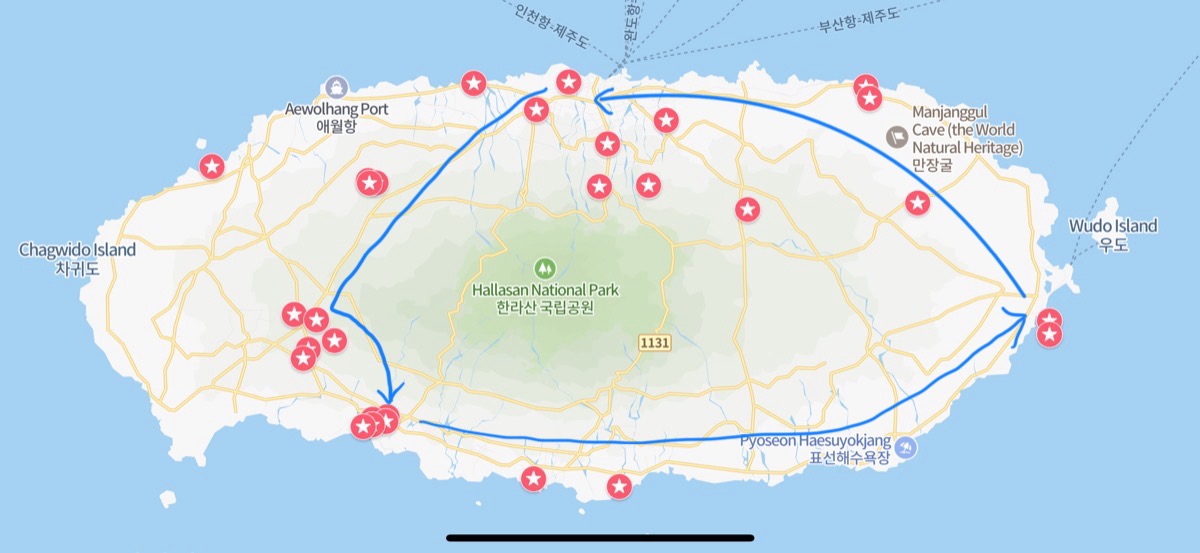 Google map is not supported for navigation, so you have to use Naver Map.
Driving from airport to the south-most eg. Jungmum takes 1 hour. Driving east-most also takes 1 hour, so it isn't too long to drive around the island.
Hotels
That said, our plan was to stay in 3 hotels. They are located at south, east, and north of the island, so we drive anti-clockwise around Mount Hallasan.
Our first hotel is highly recommended, the favorite for my 2 girls.
The unique themed room is the highlight for Lotte Hotel.
Our 2nd "hotel" is at a campervan in the east. The kids didn't like, but I think it is fine for a quick 1 night stay.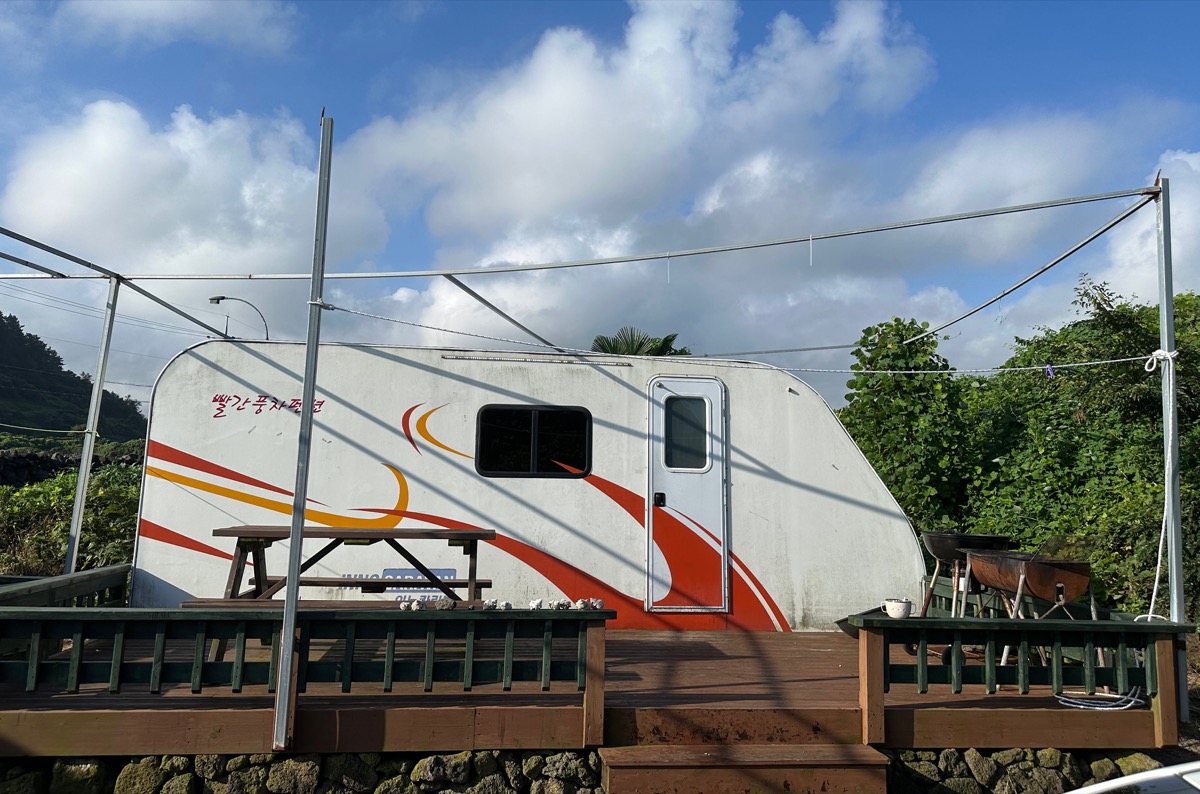 The 3rd and last hotel is Grabel Hotel, and they have a fun room for kids.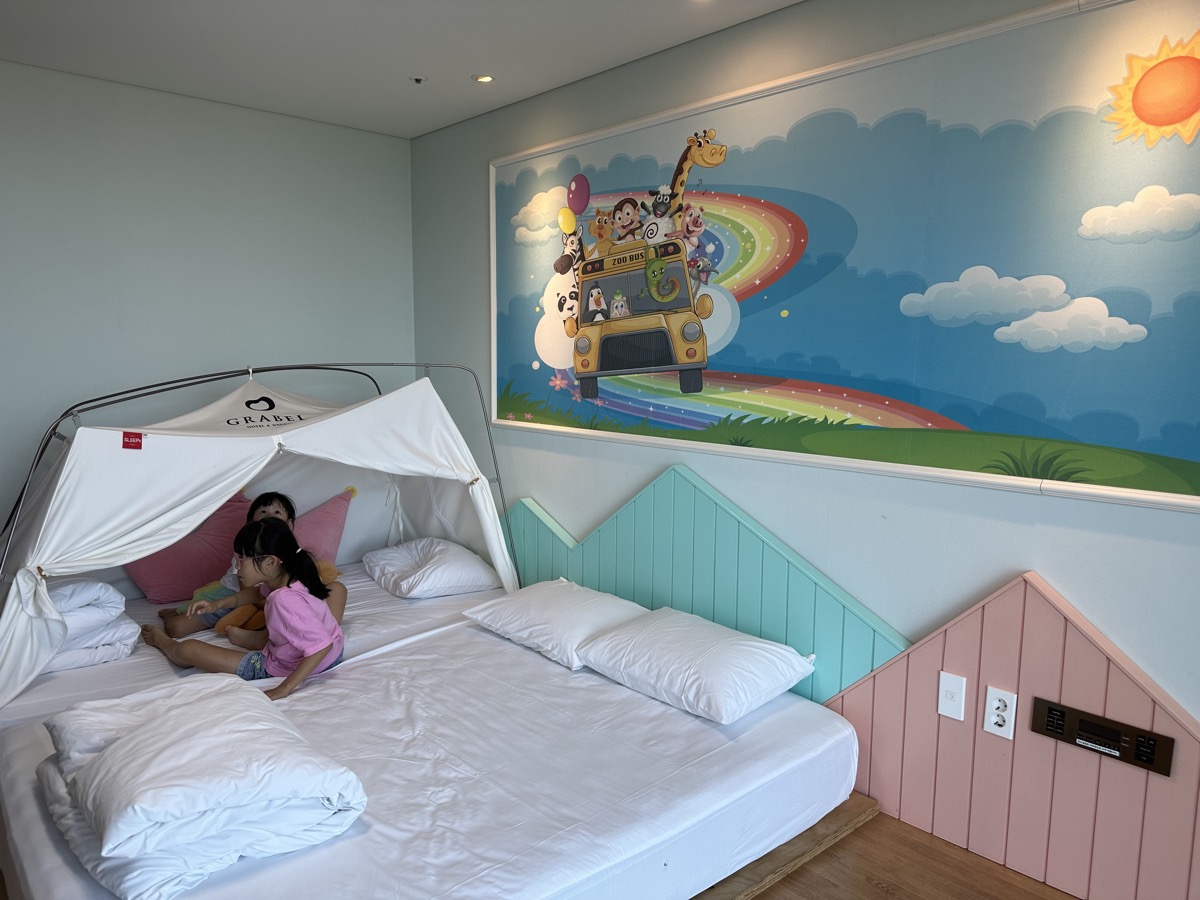 The bed is on the floor, along with the tent, which is nice as the play area is huge. They even have cooking toy set in the room! Highly recommended.
The Activities
Jeju has plenty of horse riding, and we selected Arion Horse Riding as it is on the way. Kate enjoyed it, though it is simply a short walk 10 minutes up and down the hill, at 50,000 KRW for 2 of us.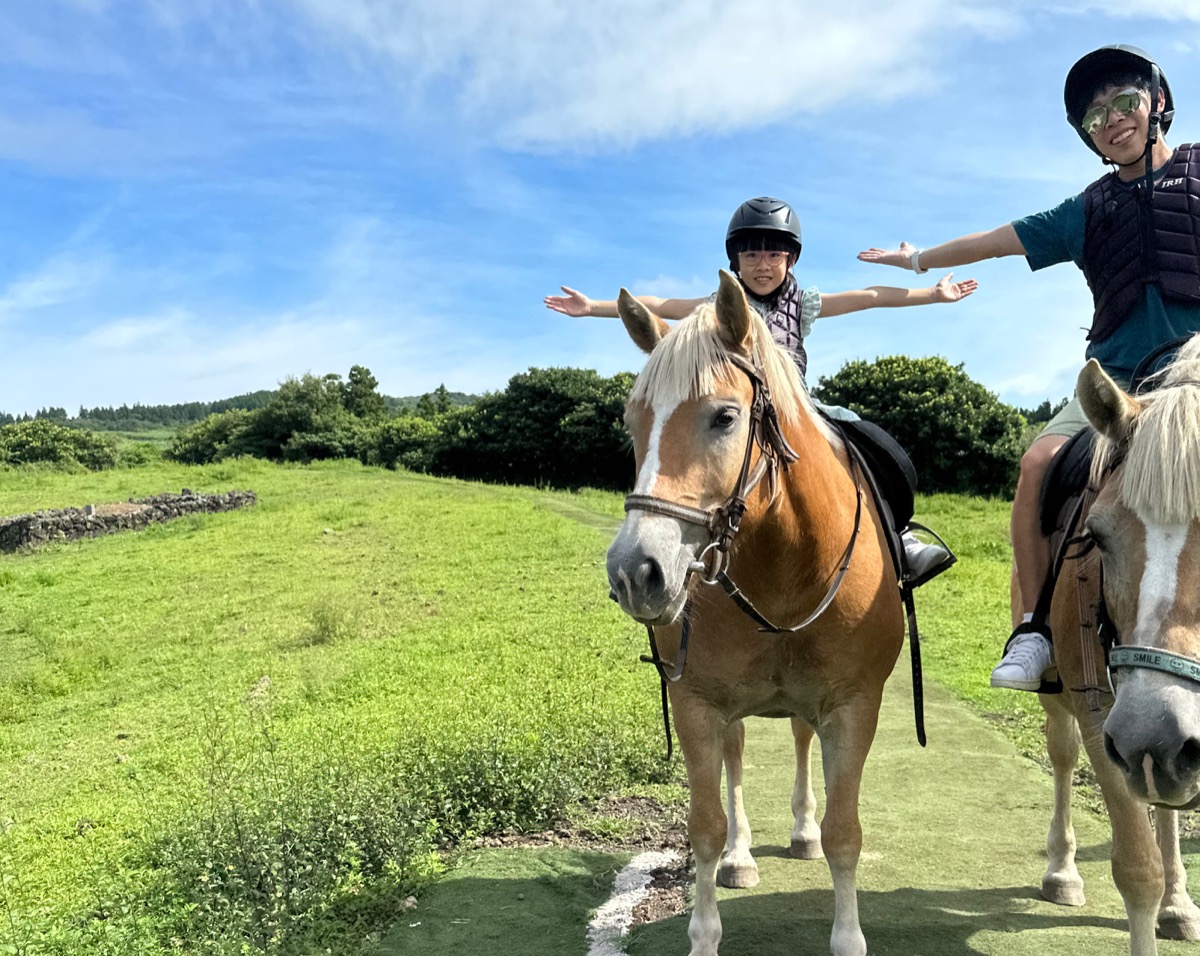 A short drive away, we visited Baaland Cafe & Farm to feed the sheeps (and rabbits). You pay for the drinks in the cafe along with the carrots for feeding, at a very reasonable price. If I were to run a cafe, I want to be like them. Chill and cosy with roaming cute animals.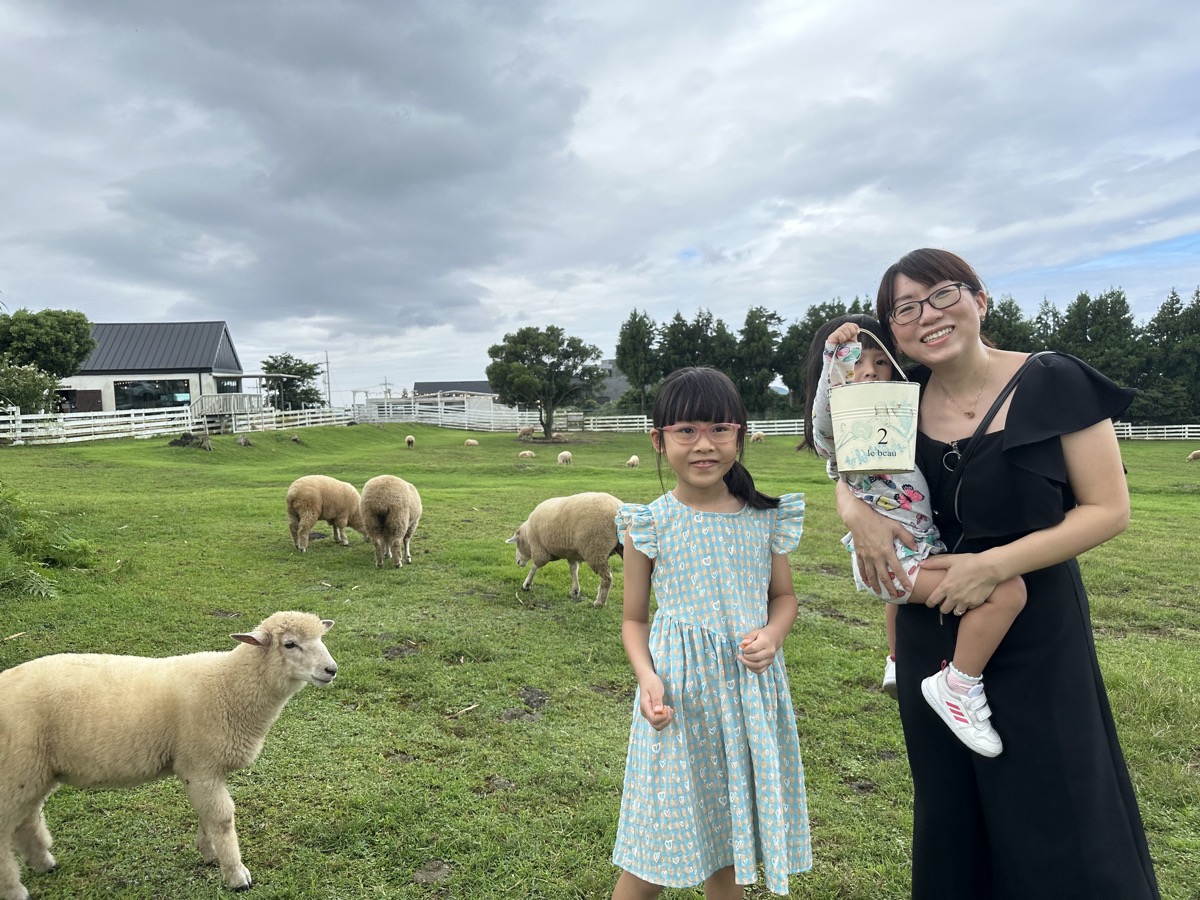 We didn't use the kids playroom in Lotte Hotel, because a short drive away is Pororo theme park. Kids will need a full day at the park.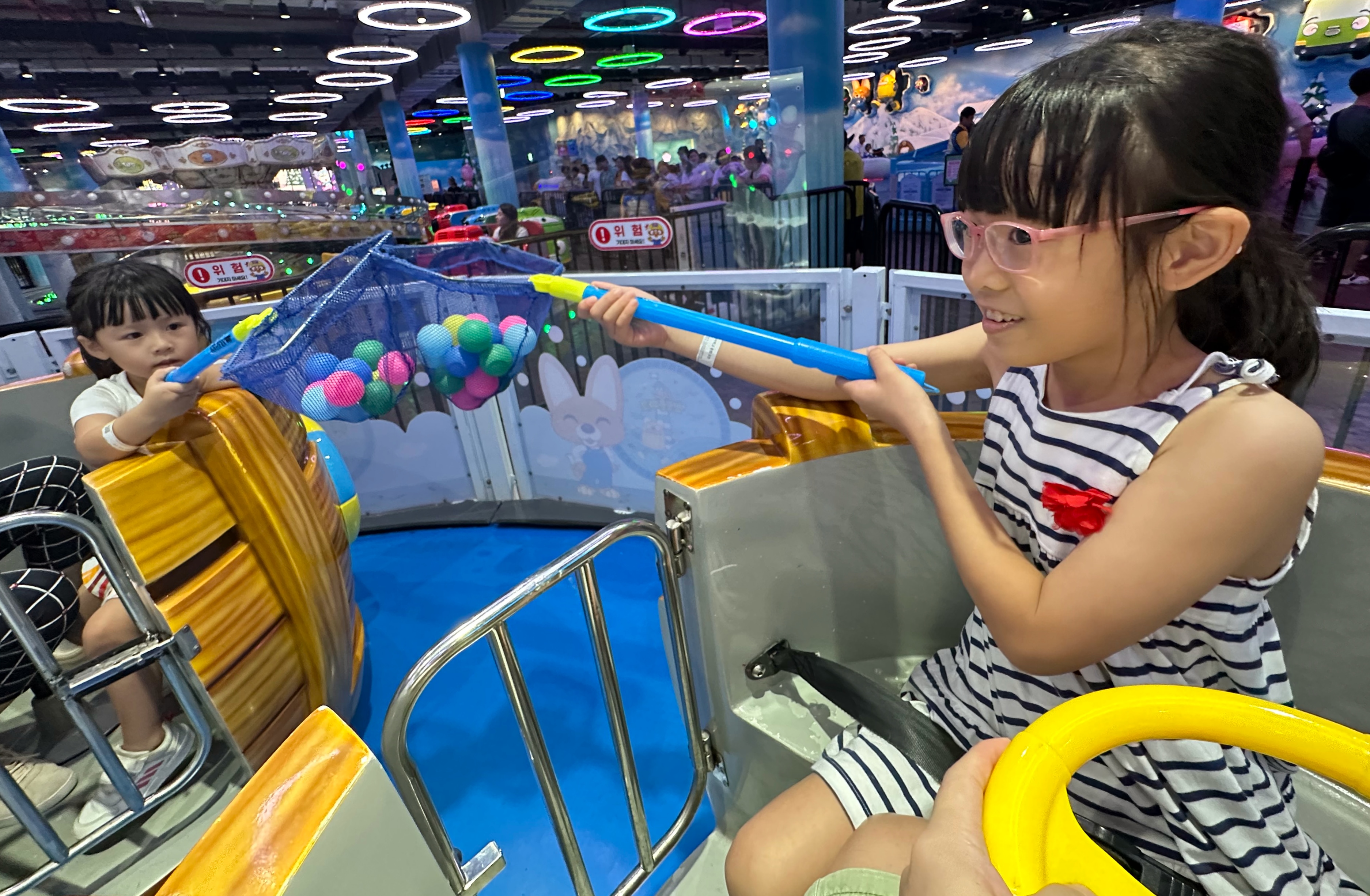 We bought the tickets from KKday, sign up with my referral link to enjoy some discount 🫰🏻💵
Driving eastwards, we visited Aqua Planet. It is not as amazing as compared to sea aquarium in Japan, but nonetheless a nice excursion for the children.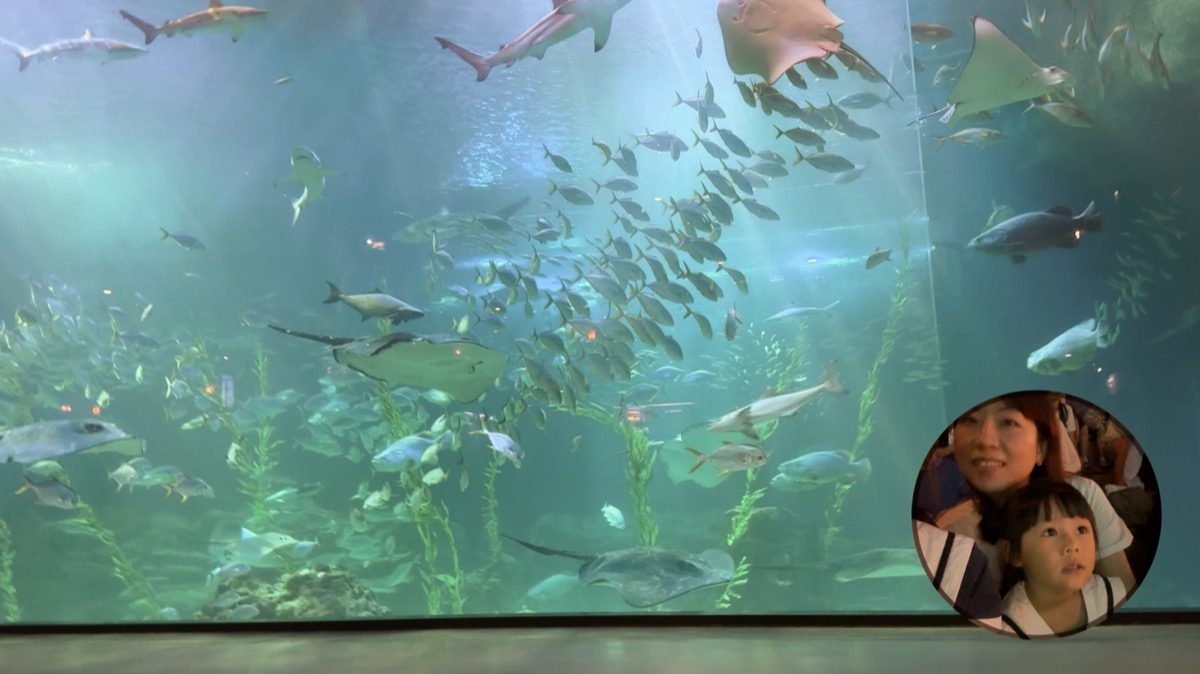 Located in the north, we went to Tangerine Tree Forest to pluck the fruits. For a bag of ~15 tangerines, we paid 10,000 KRW each. Usually they will teach you how to make a jar of syrup, but we didn't do it as don't have check-in luggage.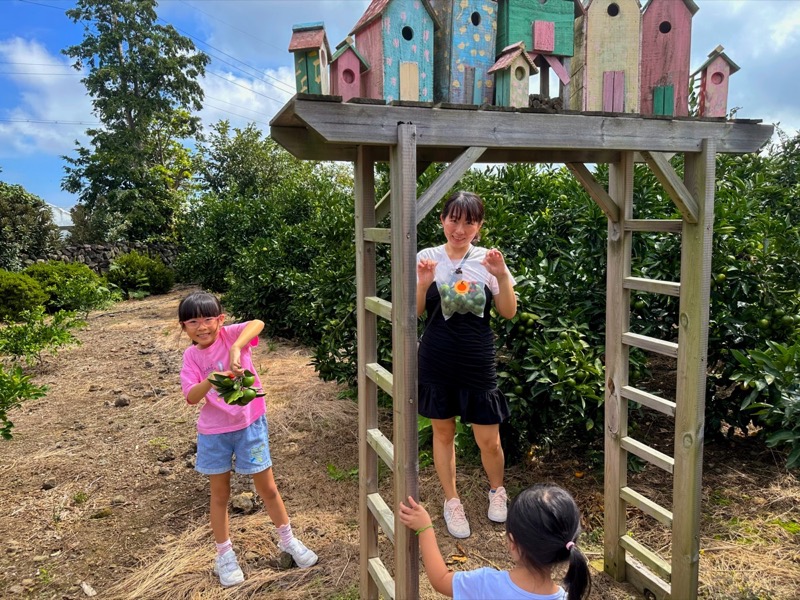 Back home, we make the syrup by following recipes online, and it tasted wonderfully. I wish we can grow some green tangerines too!
Another farm: Baraem Mokjang & Cafe let you feed the cows with milk (time to give back)! Then enjoy the delicious ice-cream and coffee at their cafe.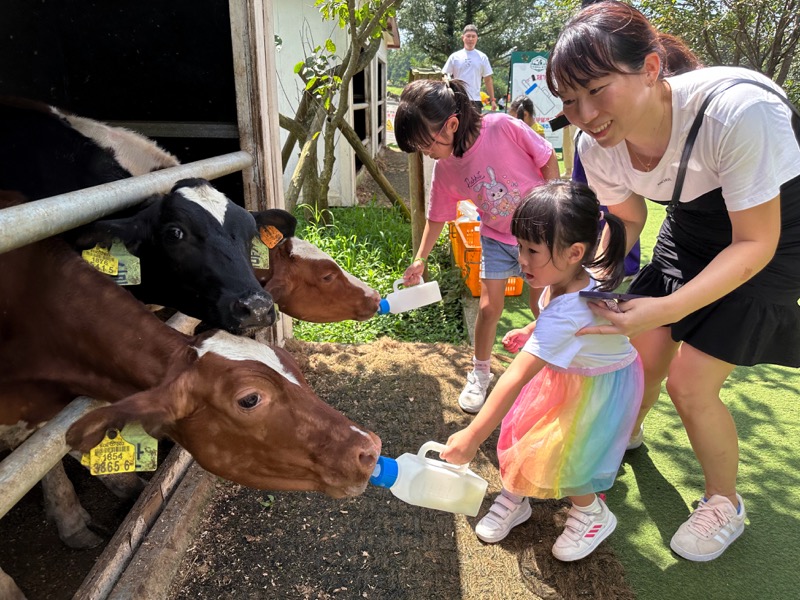 Nearby, there is World Automobile & Piano Museum, which is full of antique cars and piano. We were hyped to know there is a "Children driving license" where we can drive the car.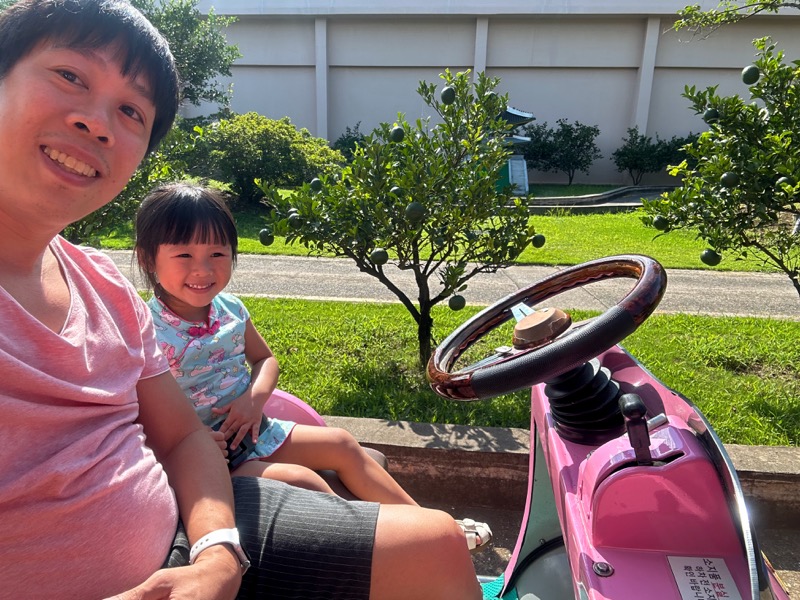 Disappointingly, the kids are not allowed to drive (even for 8 years old), and the parents must have car license! And turns out, the driving license is simply a paid photo booth. Pretty dumb IMO.
This car museum is a place I don't recommend going.
Lastly, my favorite farm is Dochidol Ranch. If there is only 1 animal farm you can go, I say Alpaca is the cutest (plus they have rabbits, goat, horse, and cafe too).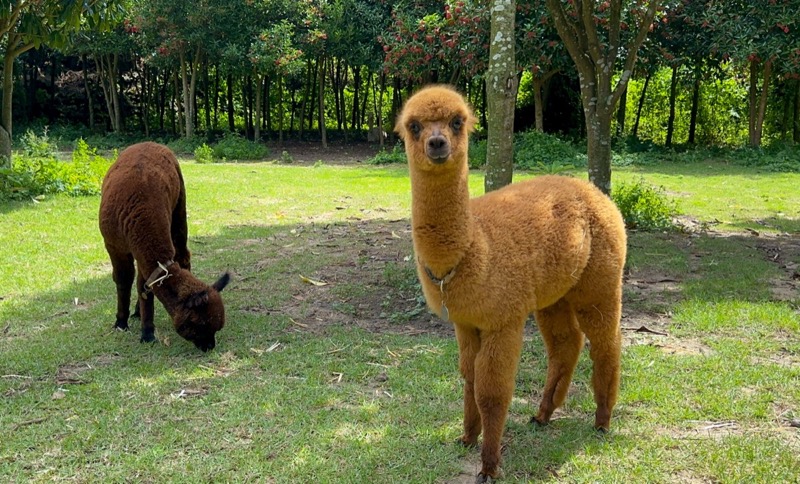 You can feed the baby Alpaca directly. Though they are quite gentle, they did frighten Jade as they keep following you for more food.
That's all for our activities this time round. We didn't visit any beach nor did any hiking, as it is the children wish. Till next time~
Where to eat
Gonna highlight 4 places which are wonderful.
We went to naricomo (Jungmum) for some donuts as breakfast. The place is new, huge, and there is surprisingly empty. It's a very pretty cafe.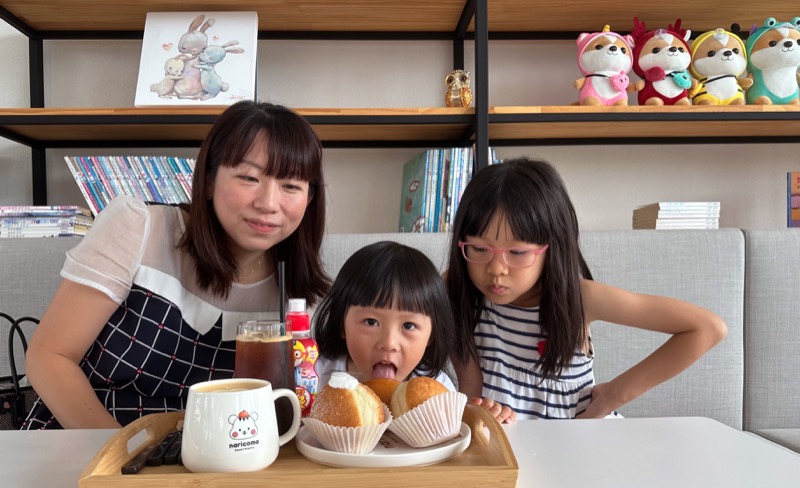 Blossom Jeju Coffee (Seogwipo) is another pretty cafe, and that spaghetti is excellent.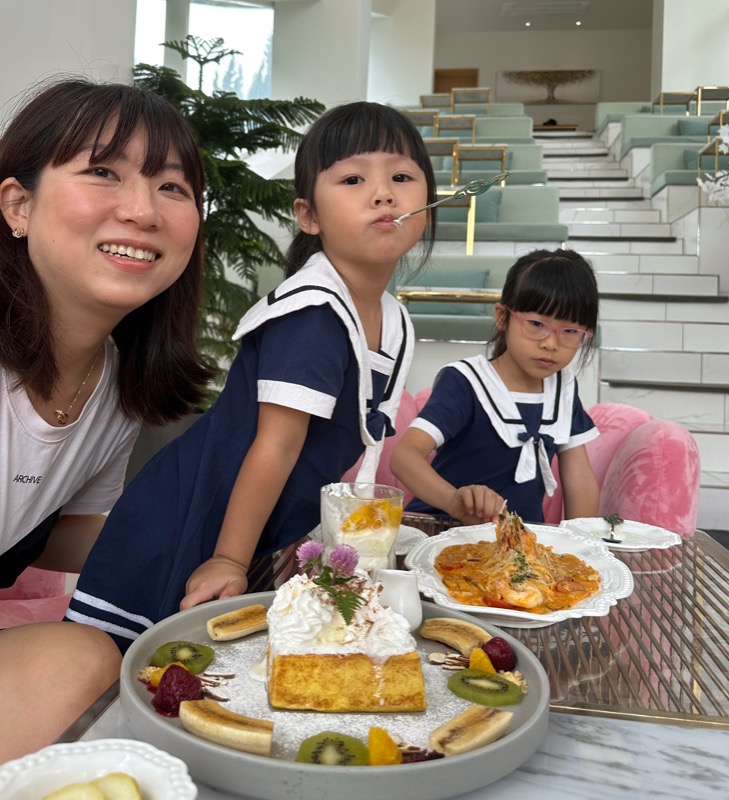 Nearby Grabel Hotel is a beef BBQ place. After having numerous black pork BBQ, this is refreshing. IMO beef BBQ is better. They will be back in 10 years to see their graffiti on the walls. 👩🏻‍🎨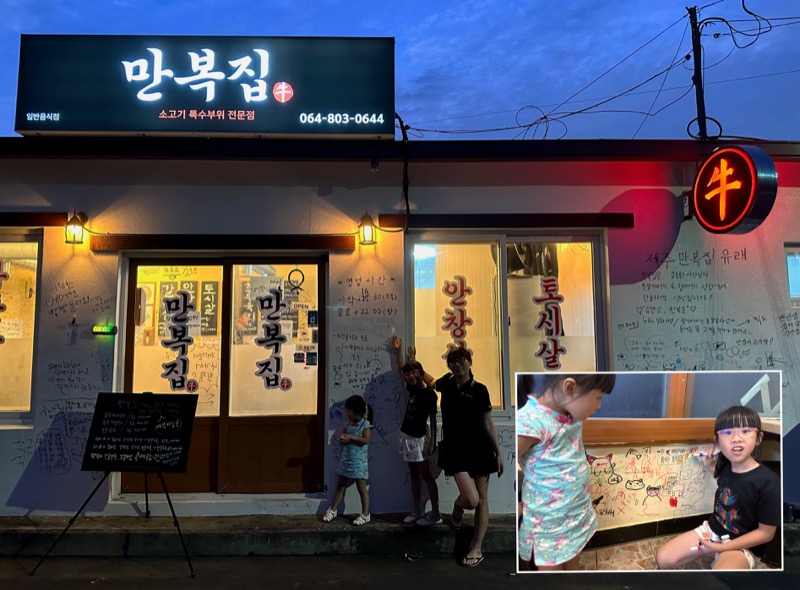 Lastly, we chanced upon this Korean tofu stew (outskirt east of city). It is not just value-for-money, but the best.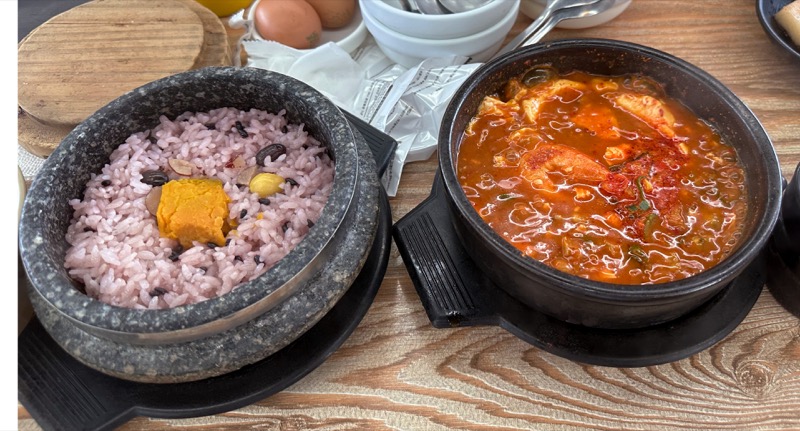 I am already craving for more Korean stew~
---