Moomoo is a new trading platform (backed by Tencent) and they are rewarding new Singapore customer with freebies~ For their SG launch, they are giving 1 FREE Apple stock!
By the time you read this, the promo is likely over. But I believe there will be other promos to come.
UPDATE: Yep, there's a new promo till Apr 30, now with additional $30 cash coupon, but the 1 x Apple stock is limited to first 10,000 redemptions.
Check them out and use my referral link.
Spreadsheet to compare fees
I have always been calculating.. and will compare the fees between different platforms. I ditched DBS Vickers in 2015 and FSM in 2017, mainly because of their fees.
This Google Spreadsheet is public, so you can make a copy and edit to your liking.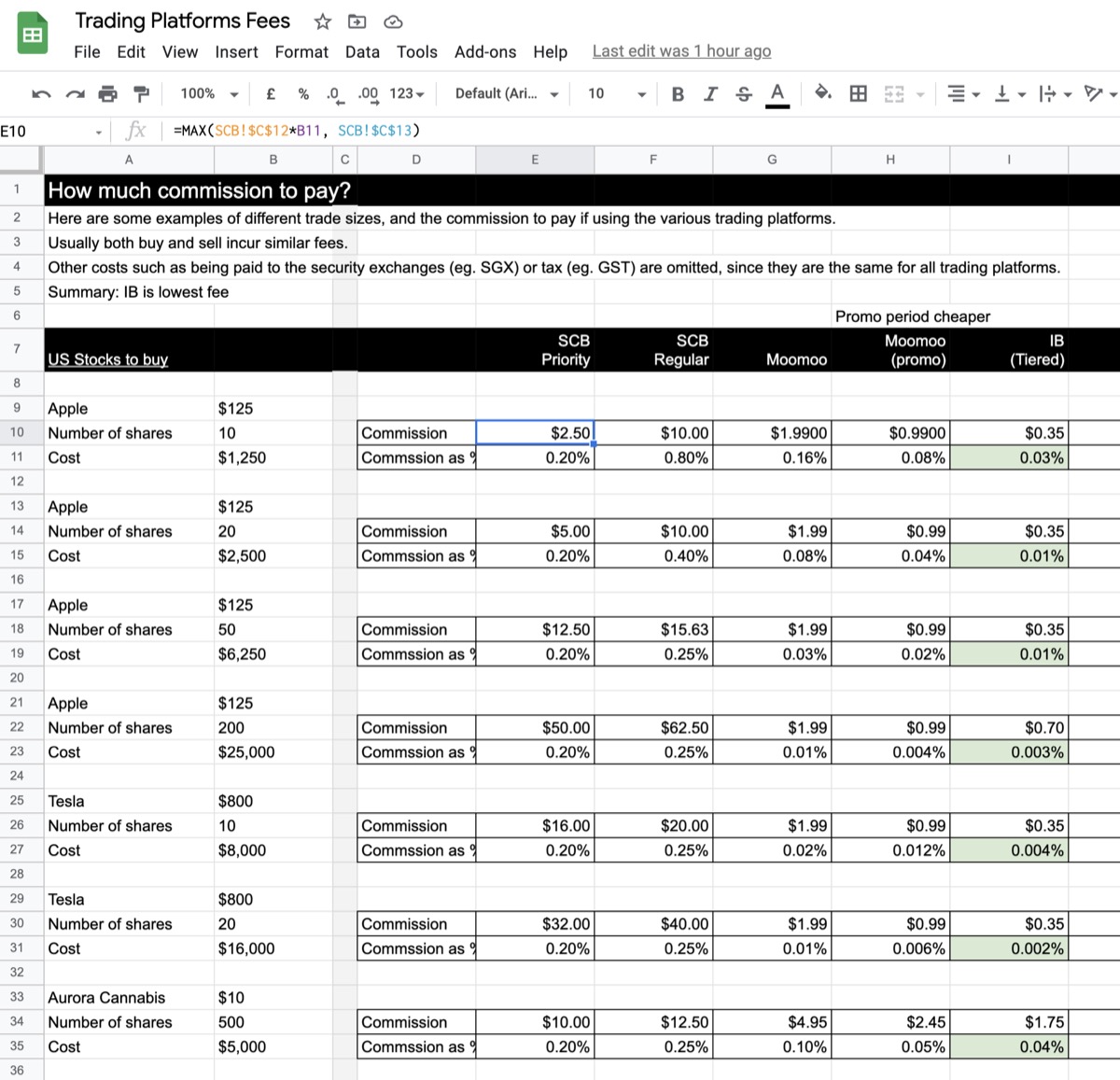 ❤️ Interactive Brokers
The best (and CHEAPEST) trading platform is Interactive Brokers.
Use my referral link to help me earn $200, while you will be rewarded with up to $1,000 ($1 IBKR stock per $100 you trade). Note that you also need to maintain at least $10k for 1 year.
---
---