Singapore Bird Park is a great place for family.
Not that I am complaining, but they can be more transparent with their pricing. While the entry ticket is at a all-time low of only $2.50, you do have to pay for other aviaries & shows inside the bird park.
In the map below, I highlighted the 7 aviaries & shows, where each requires an additional $2.50 cash.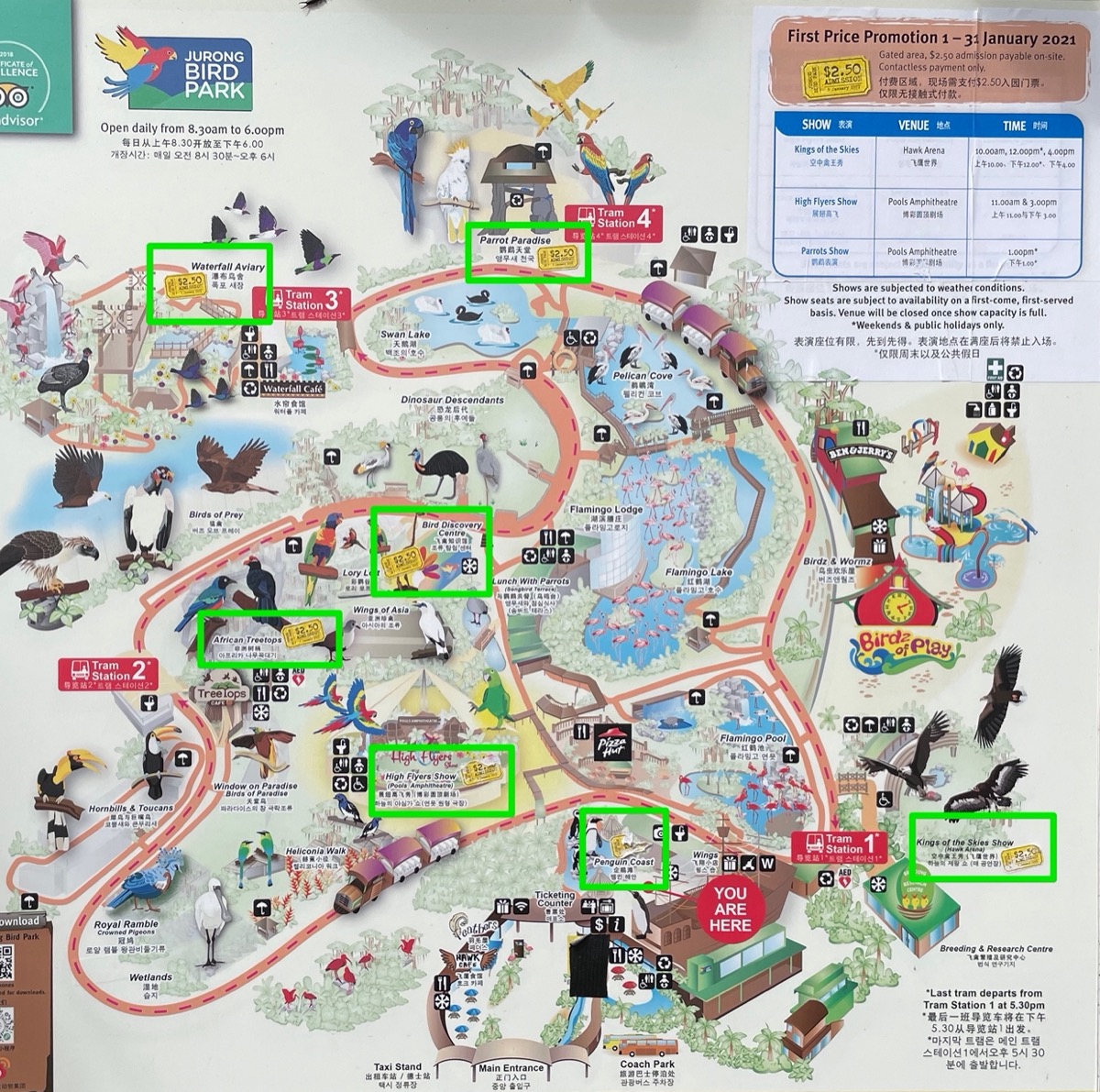 New SRV "Business Model"
With Singapore Rediscover Voucher (SRV), many business models have "evolved".
The $2.50 entry ticket can be paid using SRV. I booked using Klook.
But, those additional fees must be paid via cash (they accept credit card paywave) at each of the additional gate.
We paid for High Flyers Show and Penguin Exhibit
High Flyers Show is a nice show, 25 minutes long, so I think it is worth it.
On the other hand, the penguin exhibit is unexpectedly small.
And you are not up close with them, like in Japan (sorry for comparing, but Japan ones are so nice)!
That said, Jurong Bird Park is still a great place for family outing. I do recommend visiting :)
---