This is the worst buy in my home renovation.
Space Home&Living is probably the cheapest provider of blinds and curtains, be it automated or manual. But their product is of very poor quality, and they provide horrible after service.
Our Issue
Shortly after installing, 1 blind dropped down!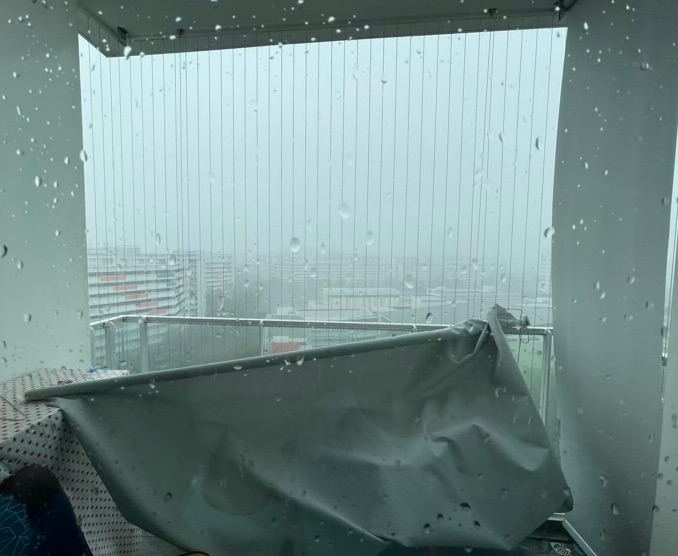 Ok, there was a thunder storm, but it shouldn't just fell off.
Another blind got stuck because the fabric shred (poor quality!), and the shreds got stuck in the roller!
I have contacted them multiple times, and they will always say they have to check with the boss, but they won't get back.
They don't honour their 1 year warranty.
Someone else has issue too
It is worth a shout-out because I was told we are not the only one facing issues with the company.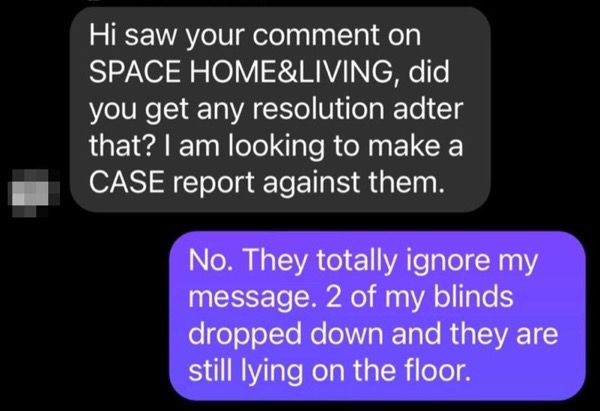 Apparently, this guy installed automated blinds, and there is
squeaking sound and blinds starting to crack and peel
Cheap, but no good
We first stumbled upon their Lazada shop (which is now no longer available). Their pricing is the cheapest, by around 20%.
They had 2 young person who came down to do site measurements, and we got a quote for 2 balconies for $2,400 (manual roller blind). It's a good price so we engaged them.
After 1 month of fabricating the blind and shipping from China, they came down to install. Three person came, but the main one doing the work is an uncle. From their conversation, it seems the uncle is a freelancer who helps in drilling and installing stuff.
The other 2 guys are young, lack product knowledge, and largely just passing things to the uncle. 👀🔋
I can forgive them if this is a new business, as long as they get the job done.
But I can't forgive them for not fixing their product under warranty.
They might have closed shop..
The lack of activity on their Facebook and the closing of their Lazada shop might mean they have shut down the business.
As a warning, their company name is SPACE INC PTE. LTD (or formally SPACE HOSPITALITY DEVELOPMENT PTE LTD). They also run a hostel business.
Company Address: 51A BOAT QUAY or 56 Arab Street
Phone Number: 88948528, 82826894
Just be warned if you're finding a review.
---