Furama Riverfront is a pioneer in redefining WFH – Work-From-Hotel! They got very popular when they launch their $15 day pass in September. Since then, they have raised price to $28.
Is $28 still worth it? tldr: Yes
What is in the $28 package?
Free flow coffee/drink
$15 dining credit
Free parking
Free 2-hours entry for 1 kid to Waka Waka
Excluding the $15 dining credits, you're effectively paying $13, for 2 person. What? For 2 person!? Yes, the price is for 2, because each pass allows you to bring a guest.
Any other charges?
You also need to pay $5 per pax to make a reservation.
Because they are so popular and it is full house as early as 9am, even on weekdays, it is inevitable that you need to reserve. So total cost for 2 will be an additional $10.
The food items are actually very reasonablly priced. Read on later.
Waterfall Lounge
There are 3 areas in the hotel:
Waterfall lounge
Kintamani restaurant
The Square restaurant
During my visit, I only went to the Waterfall lounge. I believe that is the best venue, in terms of the ambience.
Who doesn't water a waterfall backdrop in their zoom meeting?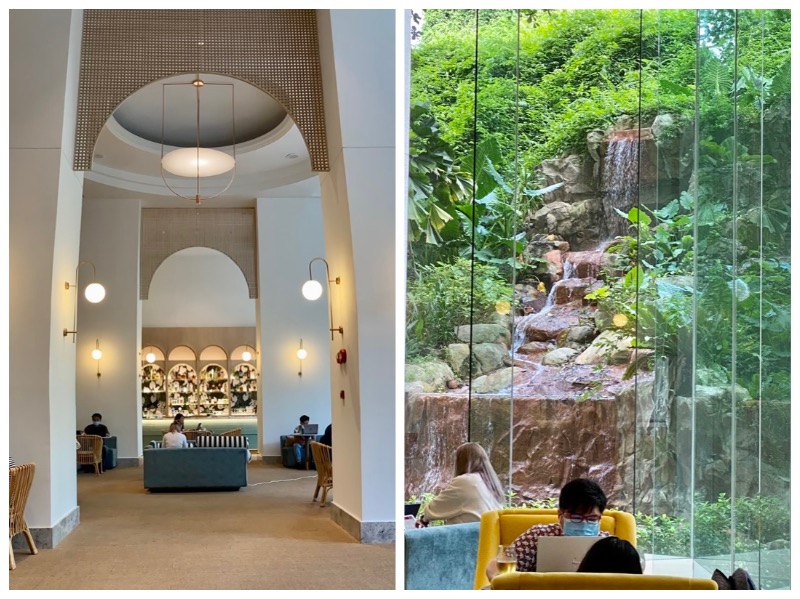 Free flow drinks
They have coffee, tea, fruit juice (non-fresh), and soft drinks. Taste good and service is good.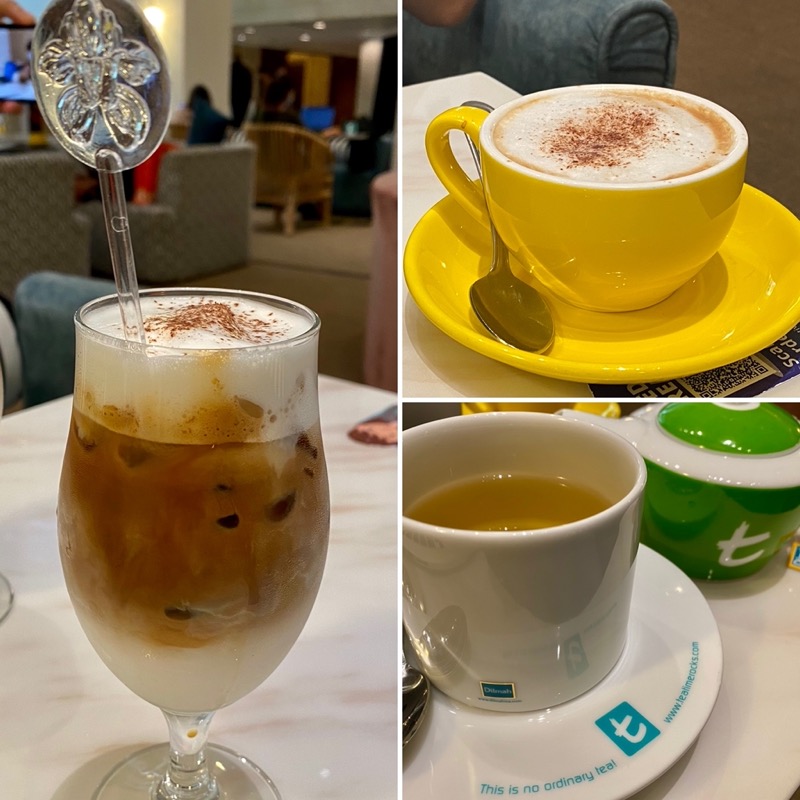 The Food is Cheap
I expect the food gonna cost a bomb to offset for the dining credits they give. But no, they are cheap.
WiFi, Power, and everything else
They do have fast WiFi, and power extension for every table.
Table is kind of small in the lounge, while sofa seats are comfortable. Some tables have rattan chairs.
They are also quite high tech. Once you registered in, you will scan a QR code for welcome instructions on a webpage. From there, it will provide you instructions for the WiFi, and the drinks & food menu.
And you order from that webpage!
Waka Waka
Each day pass also let you redeem a Waka Waka entry. If you have kids, this is a good freebie worth $18.
Tips: I learnt that you may visit Waka Waka within a week (not necessary on the WFH day).
Conclusion
$38 for 2 person, with $15 dining credits, free parking, awesome free flow drinks, reasonable price for food, and free Waka Waka for a kid.
This is a very good deal for a breath of fresh air.
---
Related:
---