Okinawa is a nice holiday destination for a few days.
I went on a 5 day trip during September school holidays, onboard Jetstar for ~$250. A good price for mighty Japan.
I could see myself going there again. So in this post, I am going to share some of my itinerary.
Driving is a must
Okinawa is not very accessible via public transport, so driving is a must. Do apply your international driving permit.
We found a cheap car rental – Car Rental Okinawa – who provided us a Honda Fit for ~$200 for 5 days.
They fetch us from airport, and send us back to our hotel when we return the car.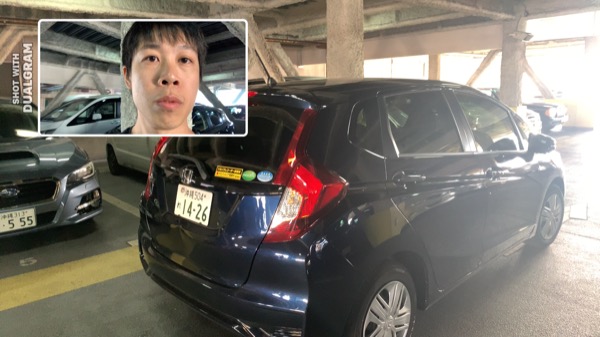 It is nice to drive too, with ample free parking space (except Naha city).
Exchange Rate
Exchange Chance Center has very good rate, and you can conveniently see the latest rate on their Facebook page.
And it is totally machine operated! We definitely should have more of this in Singapore.
We pay the car rental with some of Yen we already had, then drive north ~30 min to the machine to buy more Yen.
First night: Trailer home!
Jetstar flight lands at 8am. After we collect our rental car, eat brunch, and exchange for the Yen, we drive all the way to our first accommodation.
It is a 1 hour drive from the Exchange Chance Center.
We opt for the coastal route, which takes slightly longer time, but no toll, and more coastal/city view.
Along the way, we stop for a rest.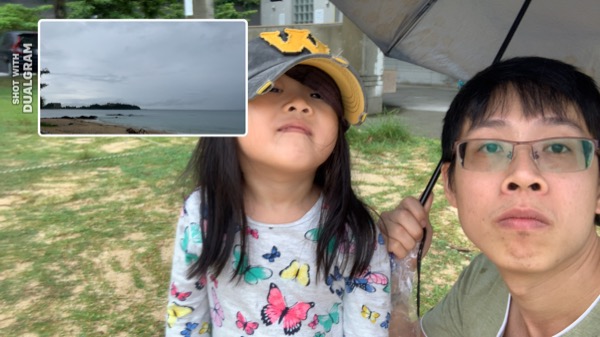 My kid is very excited over the trailer home, because she has seen it in Peppa Pig..
Woodpecker is good and has a beautiful beach front. My only con is that the BBQ is not as great as we have expected, and is in their restaurant.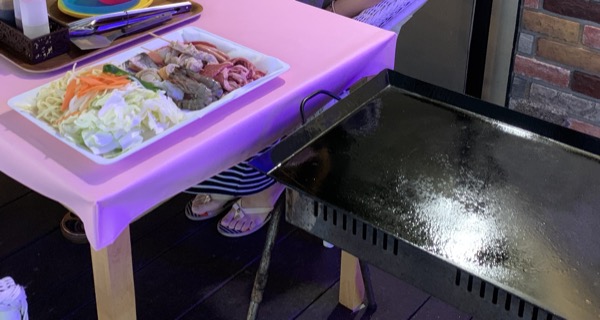 I was expecting BBQ outside our trailer home, under the stars, and using charcoal 😎
Day 2: Ocean Park Expo
Ocean Park Expo is a huge place where you can spend the whole day at.
It is made up of multiple places. You have to pay for the sea aquarium (there's a tank with 2 huge whale sharks)! Yet the dolphin show is free!
We visited from morning till late afternoon, then check in at a nearby hotel. Hotel Yugaf Inn Bise is cheap, and is the oldest hotel I have ever stayed in.
When you open the door to your room, you use the key to turn a keyhole and activate the electricity. There's some pretty old technology 😂
It is the cheapest hotel around there, though you might be scared by the graves across the road, and the too-big-room with tatami mat and a table for 4 beside your bed.. You might have a chill 😱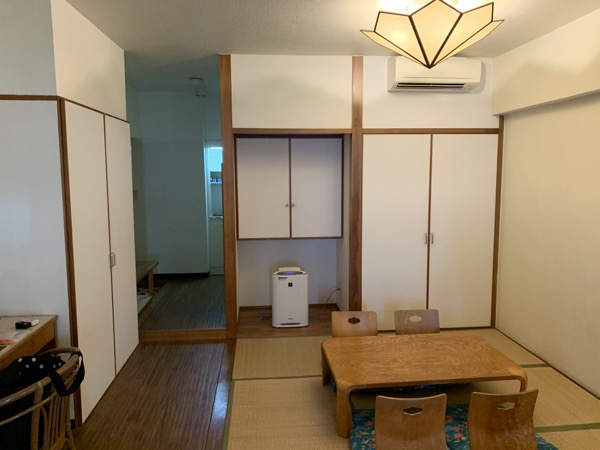 Day 3: Castle Ruins
There are many castle ruins in Okinawa, and we went to Nakijin Castle Ruins, a UNESCO World Heritage.
I flew my drone without knowing that it is prohibited. Mistake done, so here it is the nice view from the top.
Beach Resort for 2 nights
We then drive back south, to Rizzan Sea Park Hotel.
Along the way, we stop at 2 places.
Hawaiian Pancakes House Paanilani serve nice pancakes.
And the touristy Cape Manzamo. This time, I saw the "No Drone" sign so yea, all I have is a photo 🤠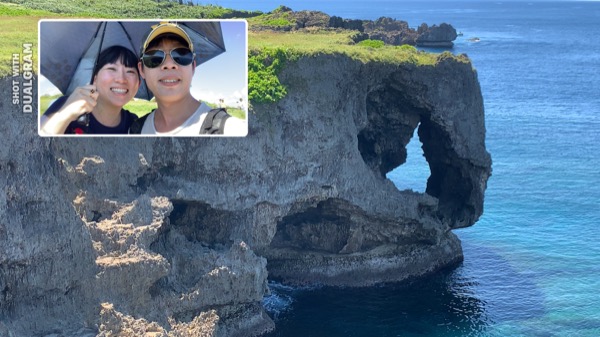 The beach resort is huge, and has lots of activities: swim indoor, outdoor, or the sea, eat, and eat, and fireworks.
And it is near to the legendary Blue Cave.
Day 4: Blue Cave snorkeling
I have looked forward to the snorkeling, and even prepared a full face snorkeling mask for my 4 year old, so that she can see some "Nemo and Dory".
I did some research and know that it is not necessary to pay for a guide/instructor, which cost you $50 per pax.
My child and wife would not swim all the way to the cave anyway.
You can drive to the car park (there could be long queue), and go swim on your own to the cave.
No fee necessary, except for parking and showering.
However, what I didn't expect is that all the guides nagged at us to not swim without a guide. They say I must have a guide, because the flag is now flying yellow (warning). While I appreciate the concern, especially for my kid, I rather that they just tell me to be careful out there. There is shallow sea, and I even prepared my child with proper footwear to just stand on the rocks and look at fish below.
In the end, my wife and child did not go into the sea at all, and waited 30 min for me to swim.
My conclusion: the place is too crowded, no corals, not much nice fish, and the blue cave is more hype.
That said, do go there and have a good swim, but it is not worth $50 (unless you can't swim). Please don't wear fins.
Day 5 in Naha
On the last day, we went to this outlet shopping, which isn't much, IMO. Didn't buy anything except Pokemon and Disney plasters!
We returned the car in the evening, then stay in Naha West Inn – a very new hotel.
Had dinner and walk along the market street in Naha, that's all.
Final Tips
If you are booking hotels etc, remember to use ShopBack for EXTRA cashback.
My photos/videos use Dualgram app, an iPhone app that shoots from both front & back camera, developed by.. myself 😆
---