This post is a warning to Apple macOS users. One of the most widespread technology that Apple has recently released is Apple filesystem aka APFS. But it probably isn't as stable as you think.
My iMac, running Mojave 10.14.2, was suddenly dead one day.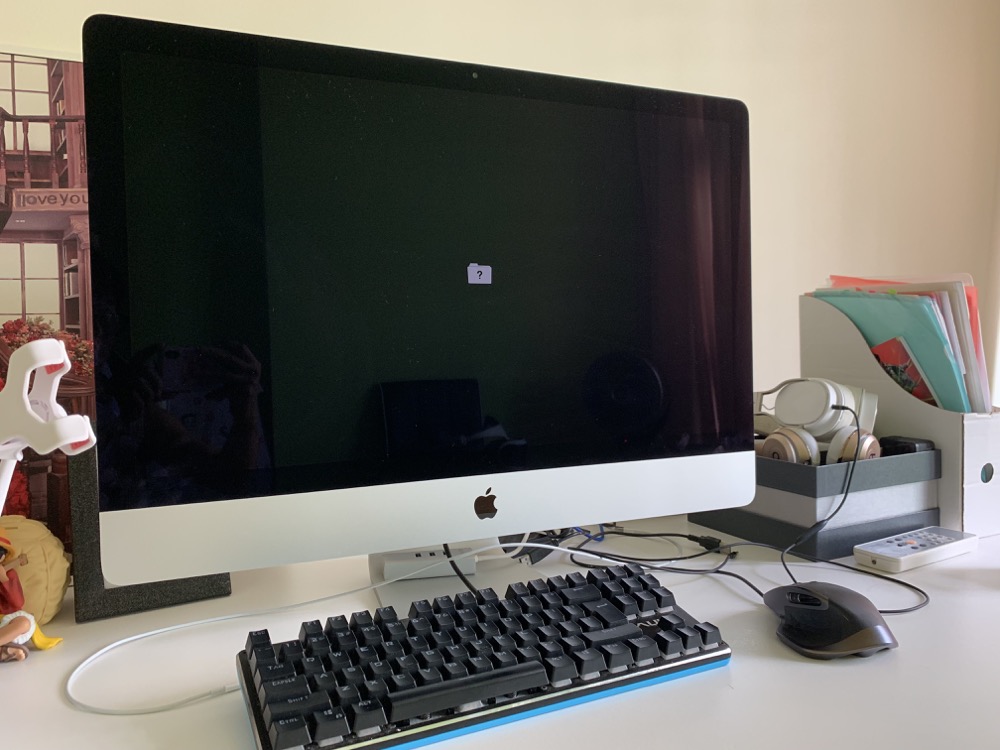 My Apple machines had a number of catastrophic break downs in the last 10 years. The last was 2 years ago, when my iMac's hard disk is corrupted and became irreparable.
This time, it is a software issue, which makes it even more disappointing.
The Problem
To investigate, I boot up in recovery mode, and run disk utility. The result is dismay.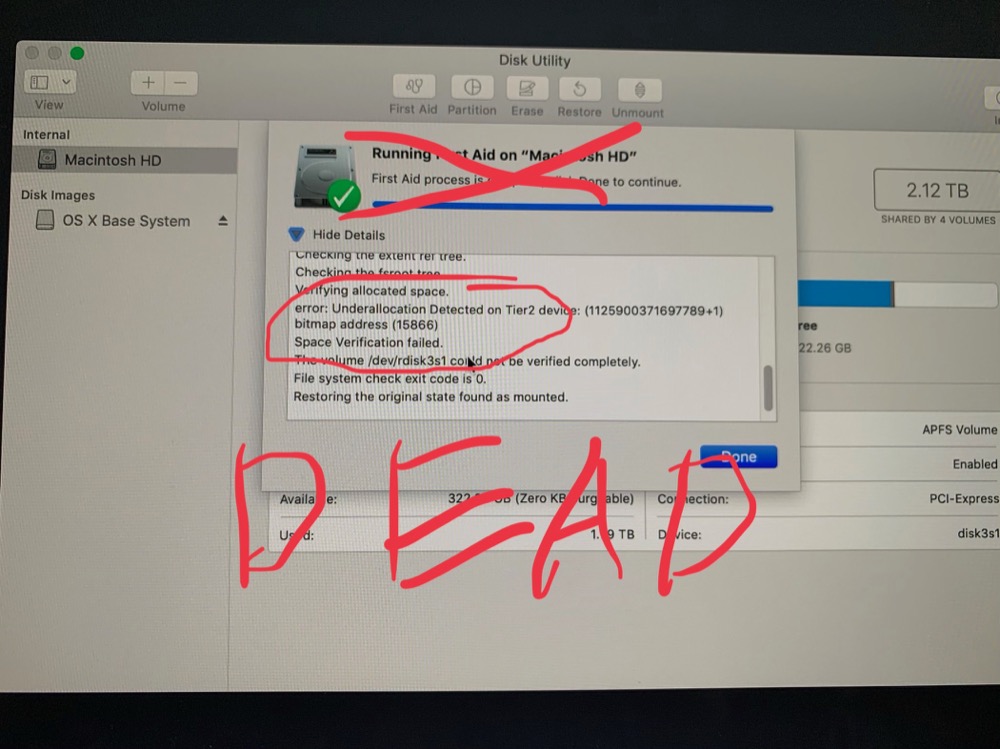 error: Underallocation Detected on Tier2 device
Space Verification failed.
The First Aid didn't succeed (don't be misled by Apple's clever UI with green checkmarks).
Apple reply basically says there's nothing you can do. Go format and reinstall!
This guy is right:
What is Apple doing if their FS's fails? Format the Volume? For real? APFS is not only dangerous in use, it's absolutely insane to roll out a "upgrade" without bullet-proof repair tools for it.
This can't be real - no working fsck, call support, pray to the internet god… Apple, please release the sources of APFs, so other smart people can make repair tools that actually work. I still can't believe that it is the case.
Software level errors on Filesystem = Volume reformat. What is this? 1993?
I do not understand the difficulty of writing a filesystem.
But a software error with no fix, no way of recovery, is definitely terrible.
How should you be protected?
Fortunately, I have Time Machine backup, ran 10 days ago. I probably should have run it automatically, except that I don't plug in the external drive all that often time.
You should run Time Machine backup.
OS (be it macOS or iOS) can fail you any day.
Data loss is always a lurking problem.
Recovery
I could have restored from my Time Machine backup, but for this issue, apparently the data is NOT lost.
It is just that the macOS refuses to boot up :(
Following this tip, I was able to retrieve the data and reinstall macOS with it:
Boot in recovery mode
Install macOS in an EXTERNAL HARD DISK
Copy data from the STARTUP DISK (eg. Macintosh HD) when prompt for migration
Erase the startup disk and install macOS
Copy data from the external hard disk
It was tedious, taking 1 whole day to copy data back and forth. But it is worth it for my 10 days worth of data.
---